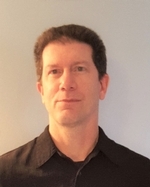 203-886-8117

860-304-8118 cell phone

rnortham@lumbrarealty.com
60 Clubhouse Dr
Cromwell CT, 06416
Receive Email Alerts from Me
Specialties
I specialize in Selling, Buying, Investment Properties, and getting the clients to the closing.
History
Established in 2018.
I am a 4th-degree black belt, martial arts Instructor. I owned And ran a martial arts school for 10 years and have been studying business since 2005. I am an active real estate investor since 2015 and know what it is like to be on both the seller and buyer sides of real estate transactions. I have studied real estate investing since 2015 and I am a licensed real estate agent in the state of Connecticut. I continue to study and take classes to constantly get better. My goal is to deliver black belt excellence service for all your real estate needs.
Meet the Business Owner
I owned and ran a successful martial arts school in CT for 10 years. Running the school forced me to really learn about business. I ended up falling in love with learning about and building up a business. In 2015 I got interested in Real Estate Investing and started studying and buying distressed properties, fixing them up and selling them for retail price. That's when I fell in love with the Real Estate Business. In 2018 I decided to take classes and become a Licensed Realtor in the state of CT to learn more and get more training in the Real Estate Business. My goal is to give Black Belt Excellence to all my clients for their buying and selling needs!
Richard Northam 's Listings
3
Beds
1 | 1
Baths
1,844
SqFt
3
Beds
1 | 1
Baths
1,844
SqFt
3
Beds
1
Baths
1,130
SqFt